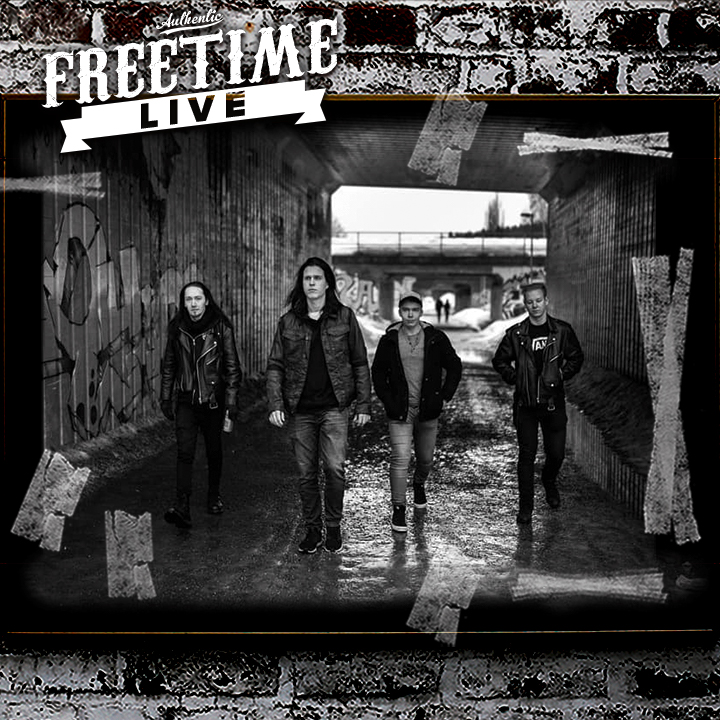 Freetime Live: Event Relentless + Slash the Smile
Feb 14, 2020 22:00 - Feb 15, 2020 04:30
Venue: Freetime, Kauppakatu 30, Jyväskylä
Event Relentless + Slash the Smile
PE 14.2. @ Freetime

Ovet klo 22
Slash the Smile klo 22.30
Event Relentless klo 23.30

Juuri debyyttialbuminsa julkaissut Event Relentless tarjoilee modernia metallia metalcore-vivahteilla. Vauhtia ja vaarallisia tilanteita riittää bändin musiikillisessa ulosannissa sekä live-esiintymisessä. Event Relentless on kiertänyt pääasiassa ympäri Eurooppaa, soittaen 13 eri maassa keikkoja. Nyt on siis hyvä mahdollisuus tulla todistamaan metal mayhem kotimaassa, ennen kuin laulu- ja soitinyhtye lähtee uusiin seikkailuihin ulkomaille.

Juho Raita - Guitar & Vocals
Lari Kela - Guitar
Henri Soisalo - Bass
Joonas Ikonen - Drums
https://www.facebook.com/pg/eventrelentlessband/

Slash the Smile on jyväskyläläinen alternative metal -yhtye, joka lämmittää kaikenlaisten metallifanien sydämiä monipuolisilla kappaleillaan, jotka vetoavat kuulijoissa koko tunteiden laajaan skaalaan! Energinen lavashow herättää taatusti hiljaisemmankin kuulijan mukaan pittaamaan!